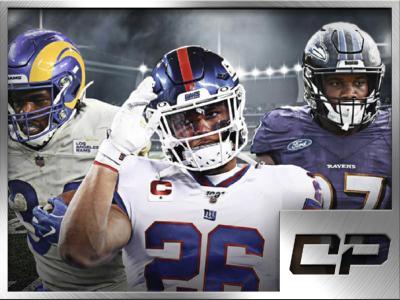 Is Anthony Davis the Best Big? SportsHeadlines Episode 9/21
AWAY
HOME
0
0
Unknown
expand collapse
closed_captionclosed_caption_off
sound_mute sound_down sound_up
/
play_arrow pause
expand collapse
Tip Leaderboard
tip_leader
continue
Other Commentary
community
continue
chat Switch To Chat continue
bucks
Send a Cash Donation
You may not donate or send yourself gifts Ok, understood
bucks
Send a Cash Donation
Send a donation to this broadcaster using your credit card.
Make Payment Now
---
tix
or Send a Gift
Send a virtual gift using credits called Tix. What's this?
Tix Balance: tix 0
Click Here to purchase more Tix.
Learn More About Gifts
Is Anthony Davis the Best Big? SportsHeadlines Episode 9/21
On Sunday afternoon against the Chicago Bears, the absolute worst-case scenario unfortunately came into fruition for the New York Giants. According to multiple reports, starting running back Saquon Barkley will miss the rest of the 2020-21 season after tearing his ACL midway through the Giants' Week 2 matchup against the Bears. A torn ACL more […]
The post 5 best dark horse fantasy replacements for Saquon Barkley, ranked appeared first on ClutchPoints....
Read Article
100 Views
Warner Sanker/ Sean Davis
@sportsheadlines