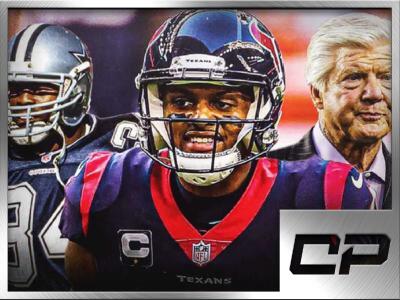 Potomac, MD
Trouble in Houston, Championship Weekend Recap, MLB News and Virginia Tech Football
AWAY
HOME
0
0
Unknown
expand collapse
closed_captionclosed_caption_off
sound_mute sound_down sound_up
/
play_arrow pause
expand collapse
Tip Leaderboard
tip_leader
continue
Other Commentary
community
continue
bucks
Send a Cash Donation
You may not donate or send yourself gifts Ok, understood
bucks
Send a Cash Donation
Send a donation to this broadcaster using your credit card.
Make Payment Now
---
tix
or Send a Gift
Send a virtual gift using credits called Tix. What's this?
Tix Balance: tix 0
Click Here to purchase more Tix.
Learn More About Gifts
Trouble in Houston, Championship Weekend Recap, MLB News and Virginia Tech Football
Former Dallas Cowboys head coach Jimmy Johnson oversaw the birth of a dynasty after trading star running back Herschel Walker for a wealth of draft picks in 1989. However, Johnson said Friday on ESPN he would not trade Deshaun Watson for the same kind of haul if he were leading the Houston Texans. Johnson suggested new […]
The post Even a Herschel Walker-type deal wouldn't be enough for Texans to trade Deshaun Watson, per Jimmy Johnson appeared first on ClutchPoints....
Read Article
2 Views