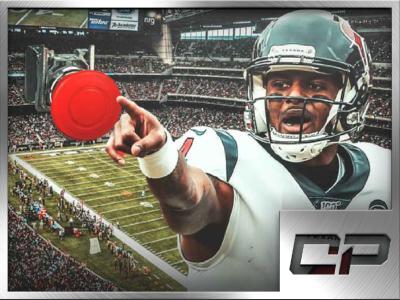 SportsHeadlines Episode 1/7
AWAY
HOME
0
0
Unknown
expand collapse
closed_captionclosed_caption_off
sound_mute sound_down sound_up
/
play_arrow pause
expand collapse
Tip Leaderboard
tip_leader
continue
Other Commentary
community
continue
bucks
Send a Cash Donation
You may not donate or send yourself gifts Ok, understood
bucks
Send a Cash Donation
Send a donation to this broadcaster using your credit card.
Make Payment Now
---
tix
or Send a Gift
Send a virtual gift using credits called Tix. What's this?
Tix Balance: tix 0
Click Here to purchase more Tix.
Learn More About Gifts
SportsHeadlines Episode 1/7
The Houston Texans placed the future of their franchise on superstar quarterback Deshaun Watson when they signed him to a massive $160 million, four-year extension in September of last year. But recent developments may lead to the three-time Pro Bowler eventually demanding a trade away from the Texans. This report comes via Mike Florio of […]
The post RUMOR: Texans QB Deshaun Watson might be setting stage for a trade request appeared first on ClutchPoints....
Read Article
72 Views
Warner Sanker/ Sean Davis
@sportsheadlines