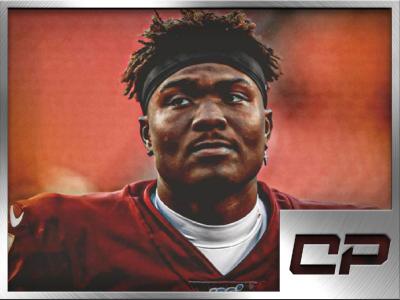 New York, NY
Hot Cakes Fresh Takes: Dwayne Haskins released, AJ Dillon, and more! Week 16 + 2021 Season
AWAY
HOME
0
0
Unknown
expand collapse
closed_captionclosed_caption_off
sound_mute sound_down sound_up
/
play_arrow pause
expand collapse
Tip Leaderboard
tip_leader
continue
Other Commentary
community
continue
bucks
Send a Cash Donation
You may not donate or send yourself gifts Ok, understood
bucks
Send a Cash Donation
Send a donation to this broadcaster using your credit card.
Make Payment Now
---
tix
or Send a Gift
Send a virtual gift using credits called Tix. What's this?
Tix Balance: tix 0
Click Here to purchase more Tix.
Learn More About Gifts
Hot Cakes Fresh Takes: Dwayne Haskins released, AJ Dillon, and more! Week 16 + 2021 Season
The Washington Football Team has released quarterback Dwayne Haskins, per Ian Rapoport of NFL Network. Haskins was in hot water after allegedly attending a strip club without a mask last weekend. Washington stated it would look into the incident, and the end result is apparently the dismissal of the former first-round pick. Washington has released […]
The post Dwayne Haskins released by Washington appeared first on ClutchPoints....
Read Article
42 Views
Chris Leavitt
@CLeavitt25